Episode 12: Latest on
UK Property and Real Asset investing with Andy Jacobson
Our viewpoint
13 May 2020
You can listen to our podcasts online via the player below or search for 'Investment Uncut' and review, rate and subscribe on Apple Podcasts, Spotify, Pocket Casts or SoundCloud. 
In this episode hosts Dan Mikulskis and Mary Spencer joined by Andy Jacobson, who leads LCP's Real Assets team, to explore the latest on UK Property and Real Asset investing.
They discuss
Why funds are currently suspended and what this means for investors
How property is being valued in this environment, and the returns UK property funds have published for Q1 2020. What returns look like in a world where 85% of UK shops are closed 
The variety of sectors in UK property (retail, offices, Industrial) and how the fortunes of these sectors have differed in the COVID-19 pandemic 
What rent collection levels are looking like for investors so far this year, and how asset managers are approaching rent collection (as landlords) in the current environment. Often working with tenants that have suffered substantial falls in revenue – in partnership in many cases rather than as adversaries
The demand for secured income property investments in the UK, and the trend toward global property allocations
The potential radical changes that could be on the horizon for usage of commercial real estate space, and investors in it, including revenue-linked rents 
What we've seen in global infrastructure performance so far this year 
Useful links referred to in our podcast this week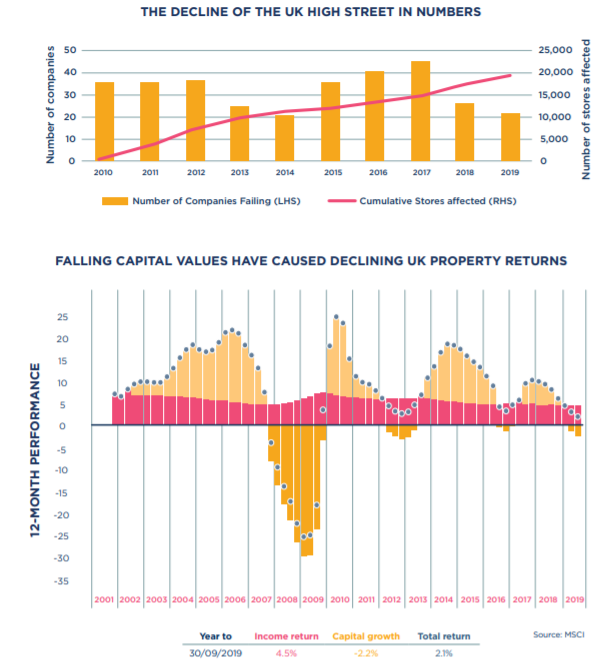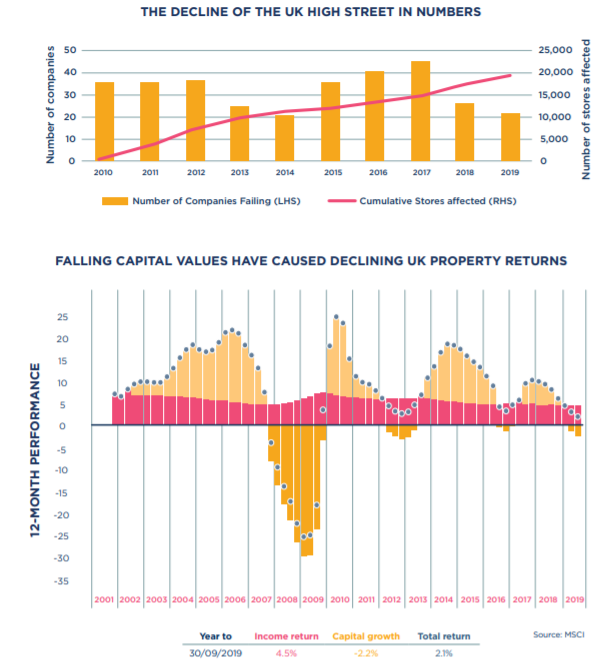 How to access our podcasts
You can access all our podcasts across all major audio platforms via computer or devices.