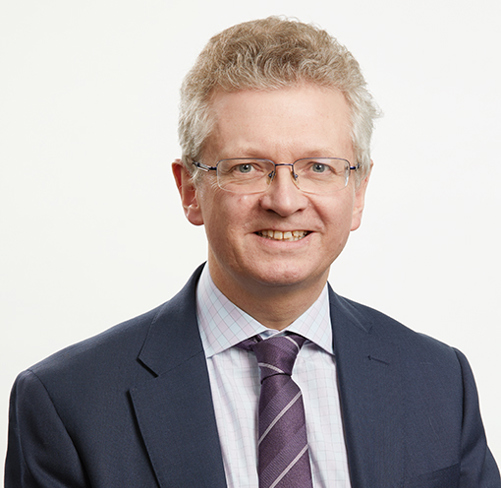 David Everett
Partner
I head up LCP's Pensions Research team and am instrumental in analysing and communicating regulatory and professional developments impacting pension provision to audiences both within and outside LCP. Most notably I lead the production of LCP's weekly Pensions Bulletin (you can subscribe here) which I have edited since 2004 and which receives regular praise from clients and contacts for its style, succinctness and commentary. I am also often involved with the production of LCP's News Alerts that focus on a breaking development.
My experience has been built up in the occupational pensions regulatory field over many years, with interests covering the broad spectrum of Government policy and legislation, particularly from the Department for Work and Pensions, the Pensions Regulator, the Pension Protection Fund, the Pensions Ombudsman and the Courts. In recent years I have also been focussing on HMRC's complex and ever-changing pensions tax law.
I undertake technical writing in these and other areas for LCP, enjoying the challenge of explaining a complicated subject, commenting on developments internally and to the media, and engaging with policymakers. Along with the Research team I maintain a detailed suite of technical materials enabling LCP to have a deep understanding of the regulatory scene; vital for assisting our clients.
Volunteering has been central to my interests and over the years I have been on a number of industry committees, including for the Institute and Faculty of Actuaries, the Society of Pension Professionals and the Pensions Management Institute. More recently I chaired the Pension Schemes Committee of the Association of Consulting Actuaries (ACA) and in that capacity assisted the ACA in responding to consultations and assisting Government departments with some of the necessary detail in their policy making. I used to serve on the DWP's GMP conversion working group as the principle point of contact for the DWP in relation to this group and was a key player in the production of the DWP's April 2019 guidance on GMP conversion.
Currently I have various roles with the Institute and Faculty of Actuaries, the Society of Pension Professionals and the Association of Consulting Actuaries.  I also write for LexisNexis.
I often comment to the media on industry issues. You can reach me on 020 7432 6635.
LCP have a practical way of looking at things and cut through the noise on essential issues.